Maggie Carty
Maggie Carty is teaching tenor banjo and singing at the Gaelic Club. Maggie was brought up in a musical family spanning generations, her father John Carty (fiddle & banjo) being one of the most sought after traditional musicians worldwide. Graduating from NUI Galway with a BA Irish Studies, Maggie began working in TV production and has a great love for the Irish language.
She has a natural stage talent and has performed at some of the most prestigious festivals including Milwaukee Irish Festival USA, Austin Celtic Music Festival USA, Tonder Festival Denmark, Return to Camden Town, UK, Yeats Summer School, The Gathering and Fleadh Cheoil na Éireann, Ireland. Maggie has toured Ireland, Europe and America extensively, sharing the stage with musicians including The Chieftains, Dermot Byrne, Dónal Lunny, Shane McGowan, At the Racket and Brian Rooney.
In 2016, Maggie released her debut recording 'Settle Out of Court', with her father John Carty with accompaniment from Shane McGowan and Dónal Lunny. The album is a mixture of tunes and songs showcasing Maggie's unique voice and banjo accompaniment. Her rendition of Lough Erne's Shore was included in renowned UK folk presenter Mike Harding's own personal choice of the best folk / roots music of 2016 where Mike compared Maggie's voice to the late and great Margaret Barry – "It's because it's the real deal. Three chords and the truth."
See below video clips of Maggie.

Cameron Mather: Tenor banjo, Irish bouzouki, guitar & mandolin
Cameron is a professional Irish musician and singer, playing in venues and bands around Sydney and beyond. He teaches tenor banjo, Irish bouzouki, guitar and mandolin.
Susan Miller: Whistle, button accordion, concertina & piano accompaniment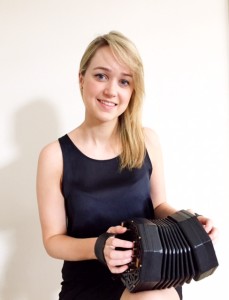 Susan is Irish born, and plays and teaches whistle, button accordion, concertina and keyboard accompaniment. Susan is a school teacher and has also played at festivals in Australia with the band Restless Legs.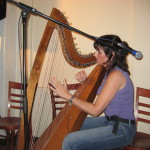 Louise Phelan: fiddle
A highly skilled fiddle player from County Laois, Louise is also a primary school teacher and has extensive experience teaching traditional music in Ireland and Australia. She has played at festivals in Australia with bands Shamrock Sheilas and Restless Legs.
Ben Stephenson: flute, guitar & bodhran
Ben is an internationally recognized Irish musician and member of the acclaimed traditional Irish band Trouble in the Kitchen. His instruments include flute, whistle, and DADGAD guitar. He also organises the INA's Junior Fleadh where children learn music together.