The INA's Sydney School of Irish Music supports lessons on a number of traditional instruments at the Irish Cultural Centre and other locations. Instruments taught for adults and children include fiddle, whistle, flute, concertina, guitar, tenor banjo, Irish bouzouki, mandolin and harp. Lessons on Irish pipes can be organised on request.
Contact us for more information and bookings:
info@irishassociation.org.au
We also hold a Junior Fleadh for children on a number of Sunday afternoons each year, where children learn and play music together in a way that is fun for them.
Music Teachers
Aisling Vaughan: concertina and button accordion
Aisling is the current INA Musician in Residence and a well known and highly regarded musician, dancer and singer from Co. Cork, Ireland. She has toured extensively around Ireland, Europe and America and has had the honour of touring with Comhaltas Ceolóirí Éireann as a musician and dancer several times. Aisling has also enjoyed great success at competition level, winning five All-Ireland Titles at Fleadh Cheoil na hÉireann. A music and Irish language teacher by trade, Aisling is also highly regarded for her outstanding teaching skills and was awarded by Comhaltas for her exceptional results in the TTCT teaching diploma in Irish Traditional Music. She has been an active member of her local Comhaltas Branch in Ballincollig, Co. Cork from an early age where she has been teaching for the past 4 years alongside her own musical mentor Martin Power. Aisling is a key member of the traditional group "Ceoltóirí Mhuscraí" and endeavours to actively promote the Gaelic culture at home and abroad.
Edel McBride: Fiddle, litter and beginner uilleann pipe 
Accomplished multi instrumentalist Edel McBride from Co Tyrone is available for Weekday evening lessons at
Irish Cultural Centre/ Gaelic Club & online by Skype
GROUP AND INDIVIDUAL LESSONS
Lessons available for beginner- advanced playing
Contact: Edel_181@hotmail.com / 0421639862
Cameron Mather: Tenor banjo, Irish bouzouki, guitar & mandolin
Cameron is a professional Irish musician and singer, playing in venues and bands around Sydney and beyond. He teaches tenor banjo, Irish bouzouki, guitar and mandolin.
Louise Phelan: fiddle
A highly skilled fiddle player from County Laois, Louise is also a primary school teacher and has extensive experience teaching traditional music in Ireland and Australia. She has played at festivals in Australia with bands Shamrock Sheilas and Restless Legs.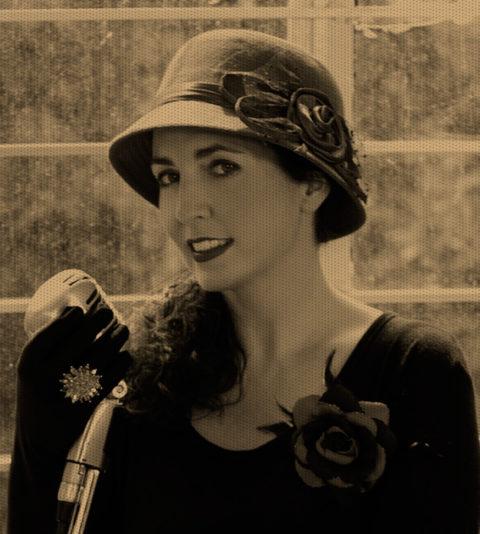 (c) Louise Phelan
Cliona Molins: Irish and concert harp
Irish born Cliona Molins has been performing in Sydney for over 15 years. She was classically trained in Dublin at the Royal Irish Academy of Music where she studied both the Irish and Concert Harp. She now plays a variety of different harp styles from Classical, Irish, South American to Contemporary.
Cliona has a strong background in education and enjoys teaching from her home in Fairlight. She has run many harp ensembles and holds an annual winter harp workshop.
For more details visit the music teachers section on Sydney's Bookings Direct site.